Doug Fraser — President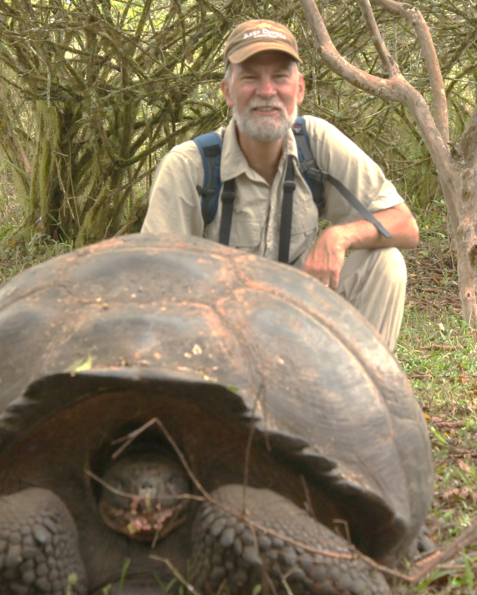 Doug is a retired high school biology teacher from northeastern Ontario and the current vice president of Nature Nanaimo. Before starting his teaching career, Doug studied Wildlife Biology at the University of Guelph and spent two years living at the Wildlife Research Station in Algonquin park where he worked on a moose research project for the Ontario Ministry of Natural Resources.
As an educator, Doug had the opportunity to accompany groups of students far and wide – studying rainforests and coral reefs in central America, the Amazon and New Zealand and Australia as well as studying climate change impacts in the Arctic as part of the 2008 Cape Farewell Expedition. Doug's passion for biodiversity and evolutionary biology has also inspired him to visit Darwin's home and organize group trips to the Galapagos islands.Doug has also co-authored 20 science textbooks for the provinces of Ontario, British Columbia, Alberta and Newfoundland and Labrador. Doug Fraser is passionate about environmental issues and promoting a better understanding of science and has been a regular speaker at science teacher conferences, having spoken on a wide range of topics from biodiversity and climate change to genetic engineering and science in society.
Doug and his wife Susan left the cold northern Ontario climate in 2015 to be closer to their two children and to enjoy the spectacular natural beauty of Vancouver Island with hummingbirds every day of the year! Doug is a nature lover and very concerned about our natural environment. When he isn't spending time hiking or taking nature photos Doug is busy in the garden. Doug also teaches courses as part of the VIU Elder College program.
Michael Stebbings — Secretary

Michael has experience in management and financial operations. He has been active in non-profit societies and performing arts organisations in the Nanaimo region, on boards, as the technical resource, producing and stage managing performing arts shows for over 2 decades. He was Board Treasurer for Nanaimo Conservatory of Music, for TheatreOne, Nanaimo's professional theatre company, and for the Federation of Canadian Artists, Nanaimo Branch, He was founder and board member of the Opera Nanaimo Society and board member responsible for communications of the BC Project Management Institute in Vancouver. He was Project Manager and then Building Manager for the Port Theatre Society. An avid gardener and amateur birder he is somewhat of a neophyte among such knowledgeable naturalists.
Paul Courtin — Treasurer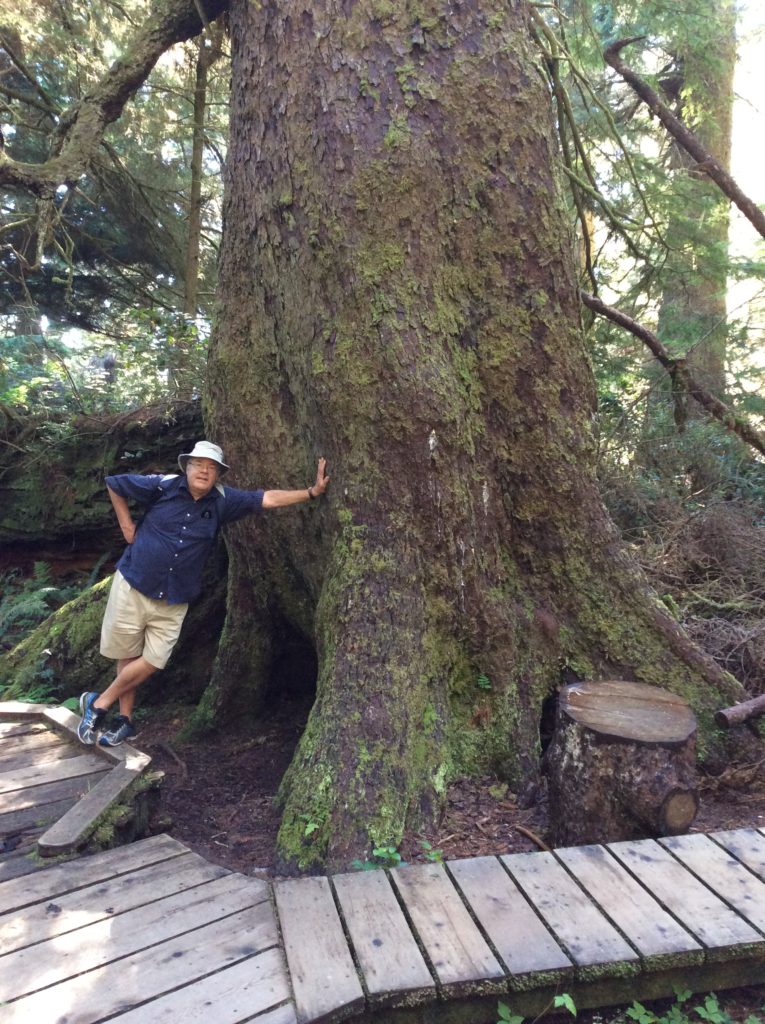 Paul studied forestry at UBC and worked for over 30 years as a forest researcher specializing in forest soils and hardwood management.
Now retired, his interest in forest ecology is still keen but more relaxed; he enjoys casual walks in the forest "just looking around". He looks forward to furthering his identification skills in other areas of biology, as members of the club contribute their knowledge.
After having lived in the US and Europe, he and Nuria moved to BC and felt at home immediately. They feel very grateful to live in a relatively unspoiled part of the world. They have two sons and one grandson ( 2 1/2 years old) who has a sibling on the way!
Photo: Paul standing against a giant Sitka spruce, Pacific Rim National Park.
Sally Hofmeier — Membership Director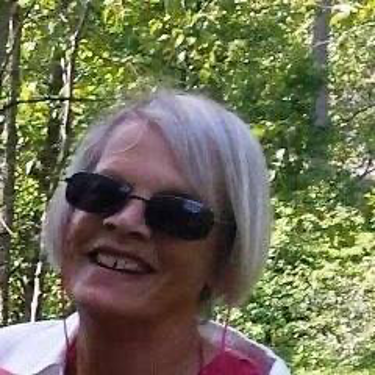 Born in England, and immigrating to Canada in the late 60's, Sally has an undergraduate degree in Zoology and Biochemistry and a Master of Science in Fire Ecology. She was an instructor and coordinator at the College of New Caledonia in Quesnel for many years before retiring and recently relocating to Nanaimo.  In Quesnel, Sally was involved as a volunteer in several community groups including the Quesnel Trail and Nature group, Baker Creek Enhancement Society, Friends of the Library and the Stephen Lewis Foundation group.  She is looking forward to being involved in activities with Nature Nanaimo.
Staffan Lindgren — Director at Large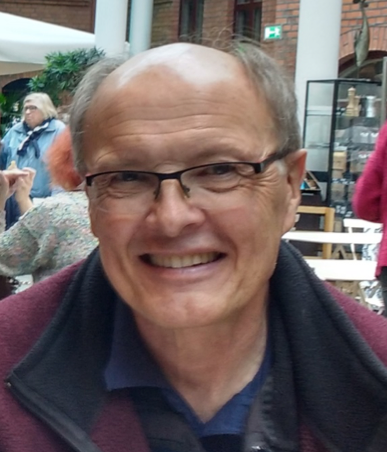 Staffan was born in Norrköping in southeastern Sweden, and it was there he developed his interest in nature. At age 11, his family moved to Piteå, a small town on the Gulf of Bothnia coast in northern Sweden known to some as the birthplace of Daniel Solander, one of Carl Linnaeus' disciples, and famous (particularly to New Zealanders and Australians) as the naturalist on Captain Cook's first voyage. Staffan went to university at Umeå University 210 km south of his hometown, and finished his Fil.Kand (B.Sc.) at Uppsala University. After a few years as a failed PhD student in endocrinology back in Umeå, he got the opportunity to go to Canada, where he completed a Master of Pest Management (MPM) and Ph.D. under the supervision of Dr. John Borden. The courage to go off on his own was in large part because of a year spent in Lake Odessa, Michigan, as a high school exchange student. After a short stint as a post-doctoral fellow at UBC, he became Research Director of a fledgling pest management company in Delta, BC, where he stayed for 10 years before getting the opportunity of his life in 1994. From mid-1994 until the end of 2015 Staffan was a Professor at the University of Northern British Columbia, in the Spruce Capital Prince George. He is now Professor Emeritus at UNBC living with his wife of 30+ years in Nanaimo, BC.
Staffan's interests are very broad, including pretty much any life form, but by profession he is an entomologist with particular interest in forest entomology, biodiversity, and plant insect interaction. He is perhaps best known for the invention of the so-called "Lindgren funnel trap", which is extensively used in forest entomology in North America. Recreationally, Staffan spends his time bird watching, photographing animals, kayaking and flyfishing (although the latter has suffered a bit lately). You can find more information by following him on ResearchGate or Twitter (@bslindgren). His blogs on entomology occur mostly at the Entomological Society of Canada blog site, and there are some blogs from his time caring for the UNBC Reef Tank (since his retirement called the B. Staffan Lindgren Reef Tank courtesy of his dear colleagues at UNBC). You can also see some of Staffan's photographs on Flickr. But blogs about most things of interest to him will be posted here.
Sari Saunders — Director at Large
Sari grew up on the West Coast but headed to Queen's to study biology as an undergrad, before returning to do her Master's in Resource and Environmental Management at Simon Fraser. She studied Forest Science, specializing in landscape ecology, at Michigan Tech U for her Ph.D., and has studied and worked as a forest ecologist and avian biologist in British Columbia, Ontario, the US Midwest, and Alaska.  She is currently the Research Section Head (Research Ecology) for the Coast with the BC Ministry of Forests, Lands, Natural Resource Operations, and Rural Development Columbia, where she works with an interdisciplinary group of scientists who do field-based research and consulting with Ministry, industry, and academic colleagues to support stewardship and land management from Haida Gwaii to Victoria. 
Sari is delighted to be a part of the revitalization of a local natural history club in Nanaimo.  She was previously involved in the Juneau Audubon Society, Kingston Field Naturalists, and Vancouver Natural History Society, and has found sharing a fascination of nature and interest in stewardship to be a rewarding and fun ways to meet excellent people and build a sense of belonging within a community.
Karen MacDowell — Director at Large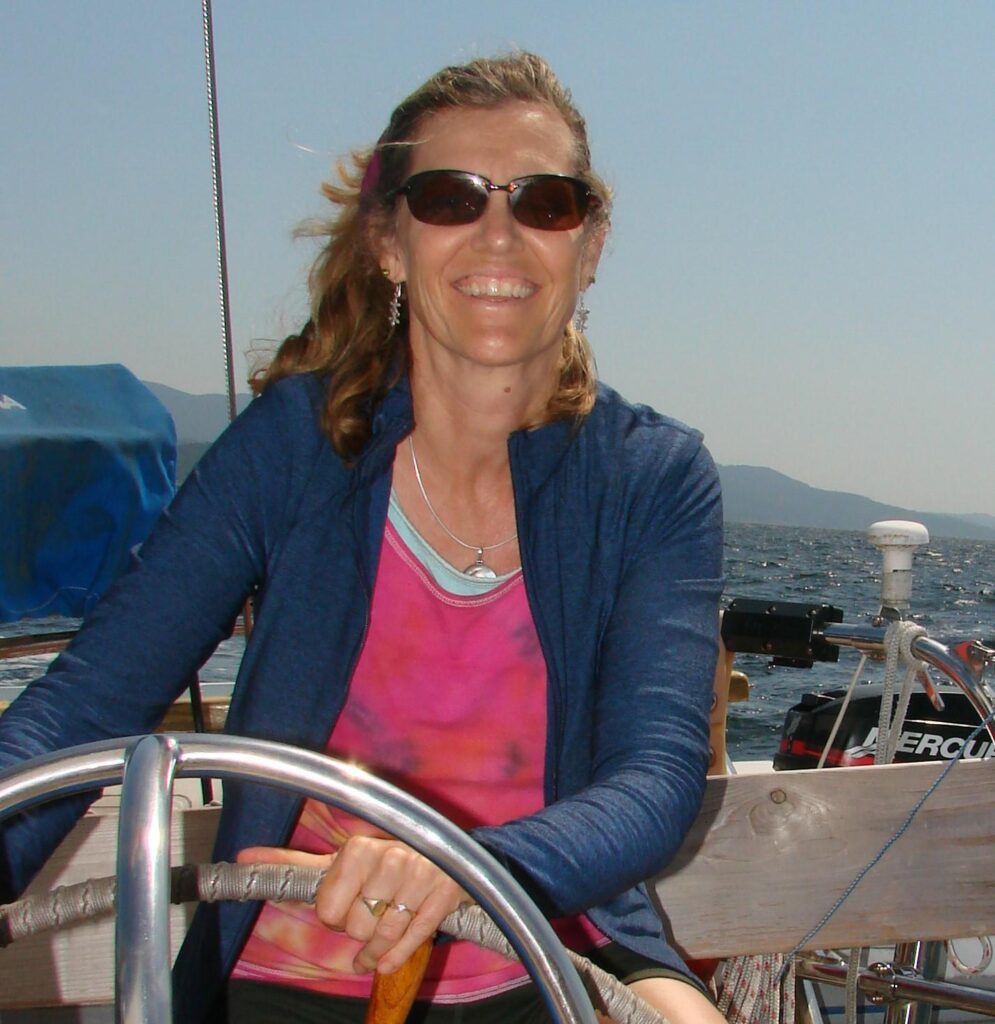 Karen has a degree in Geography from UVic and over 25 years of work experience in the natural resource sector with the BC Provincial Government and as a consultant. She currently works with Indigenous communities to advance reconciliation in BC. Karen spends her recreational time sailing, singing, hiking and mountain biking. 
Involvement with Nature Nanaimo has provided wonderful opportunities to visit spectacular spots and learn about the ecological richness of our area.  She is looking forward to spending more time on club activities at Buttertubs Marsh.
Dan Haslam — Director at Large

Dan is a retired business and financial technologist whose work experience includes network design, product management, project management, account management and marketing. As an early adopter to technology Dan first laid his hands on a computer in 1969 and continued on from there to work in the fields of corporate financial services, electronic commerce, treasury and cash management,  card technology, web development, VoIP and Security services.
As an executive and board member of various organizations such as the Treasury Management Association of Canada, Edmonton Cash and Treasury Management Association and Calgary Cash Management Association he has experience working with not for profit organizations.
Born and raised in Niagara Falls, he has a love of the outdoors and is a life-long "tree hugger".  Presently on the board of directors and a forest interpreter for the Morrell Sanctuary Society for Environmental Education and Webmaster for Bastion City Wanderers he also spends his free time representing and organizing for several other volunteer organizations.
Lindsay Dealy — Director at Large
Lindsay was born and raised on Vancouver Island. She completed her undergraduate studies at the University of Victoria in 2015 with a Concentration in Marine Biology. Working at the Pacific Biological Station, she has participated in surveys for a wide variety of aquatic species (e.g., shrimp, dogfish, eulachon, juvenile salmon, green crab, freshwater mussels, and lamprey to name a few). Outside of work she enjoys birding and beach-combing. She's hopeful that Nature Nanaimo will continue to grow and inspire locals to get outside and learn about (and love) nature that's right at our doorstep.
Julia Roberts — Director at Large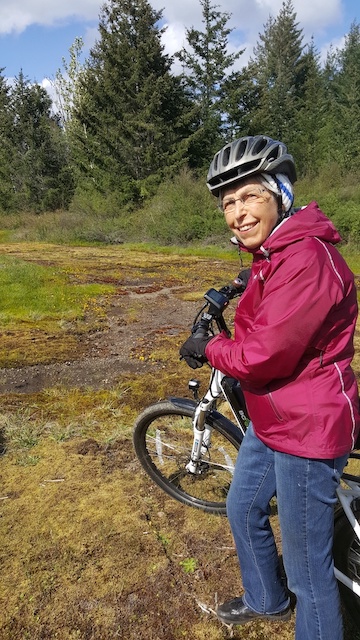 Julia grew up in Rossland, BC, where she enjoyed the outdoors, especially wild flowers and birds.  She completed a B.Sc. in mathematics at UVic.  After a career as a computer programmer, a stint as a stay at home mother, and a program coordinator position with UVic continuing studies, she studied environmental technology at Camosun College, thinking she would be spending time in the woods looking at flowers and birds.  Instead, she worked as a consultant on diverse projects in watershed management, groundwater mapping, community planning, contaminated sites remediation, administration of SolarBC, and the Carbon Neutral Kootenays Project.  She found herself in front of a computer 90% of the time and outside 10% of the time!
Julia has been a member of the Victoria Natural History Society, West Kootenay Naturalists, and the BC Sustainable Energy Association.  She married and moved to Nanaimo in October 2019.  She enjoys gardening, cycling, hiking and kayaking, and is working with her husband to make their house even more energy efficient.
Tom Grauman — Director at Large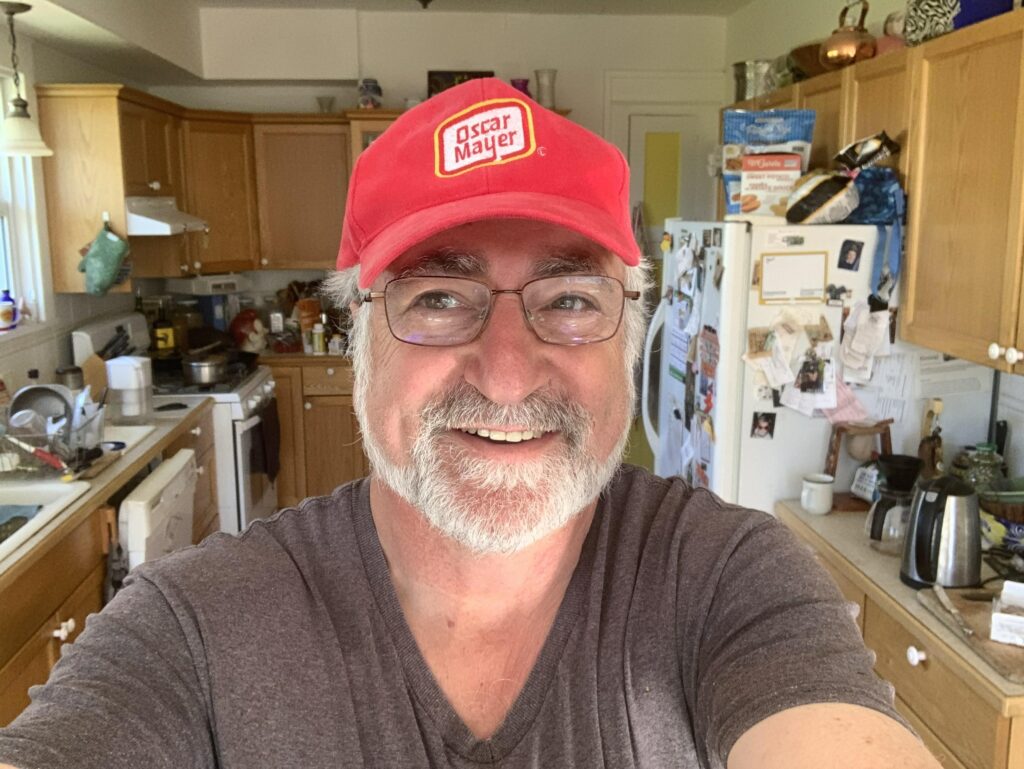 Tom is an avid walker and spectator of our natural environment.  He has lived in Nanaimo for the past 20 years, long enough to have participated in the final sessions of the Nanaimo Naturalists Club, the predecessor of Nature Nanaimo.  Tom serves on the Board of Directors of the Nanaimo Brain Injury Society and  been a director of numerous non-profit organizations.  He continues to be active as a refugee sponsorship volunteer.
By profession, Tom is a social worker.  He currently works part-time at the Nanaimo Correctional Centre in healthcare.  A significant portion of his career has taken place in Latin American countries, working on community development projects and disaster relief.  He has taught at universities in Canada (including VIU), the United States, and México.  He likes to think of himself as a writer and poet.  Tom is married to Wendy, has three grown children, and two grandchildren. 
Jennifer Jenkins — Director at Large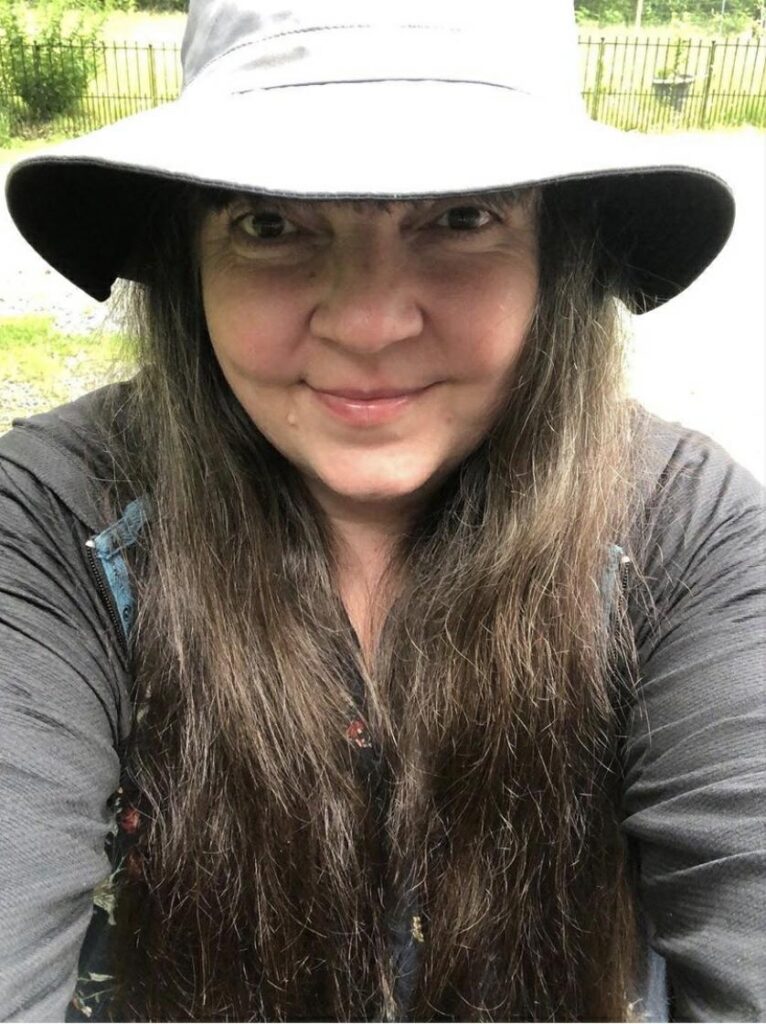 My name is Jennifer Leigh Jenkins and I am grateful to be a board member with Nature Nanaimo I come to you with a 20+ year experience in the human service field as a team player and a team leader.  I have always loved nature and take every opportunity to be outside and learn something new.  I believe in ongoing education and I have embarked on following a nature path career.  My learning/education includes : marine naturalist, horticultural therapy, community herbalism, ecotherapy, ecopsychology, environmental monitoring and wetland keeping.  I am also embarking on a Master of Science degree in Ecology and Sustainability.  I live by Nanaimo River with my husband on our hobby farm where we enjoy gardening and spending time with all our critters.