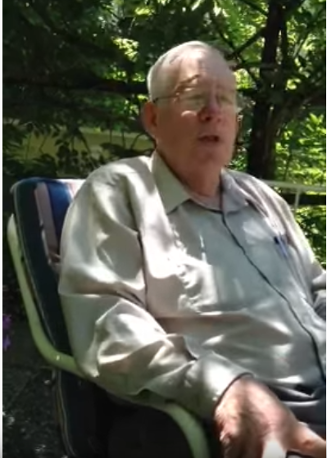 William James (Bill) Merilees, a prominent British Columbian naturalist, educator, activist, conservationist and author.
Bill received his Bachelor's Degree from UBC in 1964 majoring in Zoology and Botany
He then spent some time traveling with friends and working in many interesting places. In Australia he was offered a position as Biologist at Macquarie Island, 2100 km S.E. from Melbourne, Australia.
On returning to BC after his marriage in 1968 Bill was offered a teaching post at Selkirk College, Castlegar.
While in Selkirk with his family in the early 70's Bill initiated the formation of the Doukhobor Natural Historical Society as its founding President.
With the help of a Rotary International Scholarship he obtained a Master's Degree in Recreational Resource Management at Colorado State University, Fort Collins in 1973-4.
Bill left Selkirk College to work for Parks Canada in 1975 stationed at Roger's Pass and then Waterton Lakes National Parks
In 1978 he joined BC Parks and stayed with them until he 'retired' in 1996. 
In 1978 he led the first of several field camps for BC Nature at Waterton Lakes National Park and elsewhere.
Bill joined the Vancouver Natural History Society as a junior member in 1953. (It was a prize for getting his Naturalist badge as a Boy Scout). He later became much more involved with the Vancouver Natural History Society and with Federation of BC Naturalists.
Bill became president of the Vancouver Natural History Society 1988-1990 and later Vice-President of the Federation of BC Naturalists (BC Nature).
He has received two major awards from BC Nature

the Elton Anderson award in 1980. This award recognizes "the service of a member of the Federation (BC Nature) who has emulated, to a profound degree, the dedication, devotion and energy exhibited by former President, Elton Anderson, to further the Federation (BC Nature) across the province," 

the McTaggart-Cowan Outstanding Naturalist award in 2015. This award is "presented to a member of the Federation (BC Nature) who has made an outstanding contribution to the knowledge, understanding and appreciation of the natural history of British Columbia." 
He received the Queen's Golden Jubilee Medal in 2003 for his work in nature education.
He has written several books of interest to naturalists, including –


"Attracting Backyard Wildlife" (Whitecap, 1989), a joint initiative of the Federation of B.C. Naturalists and the B.C. Environment Ministry;
"Newcastle Island: A Place of Discovery" (Heritage House, 1998); 
"The New Gardening for Wildlife" (Whitecap, 2000); 
"Trees, Shrubs and Flowers to Know in Washington and British Columbia" (Lone Pine, 1996), with co-author C.P. Lyons. 

He is a BC Nature Lifetime member 
He was actively involved with the Nanaimo Field Naturalists Club (NFNC) in many ways, starting in the 1970's.
He was President of that club three times in 1980's but resigned on his appointment to the Provincial Vancouver Island Marmot Preservation Committee due to concerns about a possible conflict of interest.
He continued his activities with NFNC however, hosting the annual BBQ in 1989, encouraging bird counts, publishing hiking maps, campaigning against off-shore oil drilling.
While he was NFNC Vice-president in 1990 Bill started the first ButterTubs Management Committee. 
As President of the Club in 1992 he initiated interest about the rare Lotus Pinnatus promoting the idea of an Ecological Reserve status for its habitat.
In January 1995 NFNC recognised Bill's many many years of active involvement in the affairs of the club and of interest to naturalists generally by granting him lifetime membership 'in gratitude' at their annual banquet.
In 1997 the NFNC celebrated the first 25 years of their history as they entered into a new era. Sadly the club folded a few years later due in part to a shortage of new volunteers willing to take over managing the club.
The ButterTubs group within the club did keep going however, led by Bill, with the assistance of Mike Whately, and now calling themselves the 'Friends of ButterTubs' (FoB).
In this past year (2019) Bill and Mike passed the organising and management of this group over to Nature Nanaimo, to take over ALL the functions and commitments of the FoB.
In recognition of Bill's love of the natural environment and his long and devoted commitment to naturalists everywhere and in the Mid-Island Region in particular the Board of Nature Nanaimo is pleased to offer him lifetime membership of Nature Nanaimo.
Notes by Michael Stebbings November 2020
I acknowledge with thanks help and advice from Margaret Bear and Kelly Sekhon of VFNS, Mike Whately of Friends of ButterTubs, Alan Hawryzki formerly of NFNC and Bev Ramey archivist for BC Nature.