Staffan Lindgren
(This blog was first published on my site Cinnabar Reflections)
As someone with "underlying health issues" and a compromised immune system, I feel that the Covid-19 pandemic has really thrown a spanner in the works of my spring activity-plan. I am sure that many naturalists are in a similar situation. Outdoor activity is of course safe assuming you abide by the physical distancing mandated by the government, and in my case I have confined my activities mostly to our backyard. The swallow bird houses have been set up, and I have built a bumblebee box to see if I can entice a queen to take up residence in our yard. Ideally, I should have put some mouse-urine contaminated bedding in the box, but the pandemic has prevented me from visiting a pet store, so I'll go without this year. Many bumblebee species establish their colonies in mouse nests, which the queen presumably finds by the odor of mouse urine etc. My mason bees started emerging earlier than I intended because I failed to transfer them from my unheated garage to the fridge in time, so many have been released into a largely bee-suitable flower-less garden. Our yellow plum is starting to bloom, but so far I have seen mostly sweat bees (Halictidae) and various flies on the flowers.
When outdoor activity is not an option, reading a good book may be an option, and so is blogging it turns out (breaking my period of writer's block!) Over the past few years I have read a number of books of potential interest to naturalists that I thought I would share for those days when outdoor activity is less attractive. Some of my favourite books have been the subject of earlier blogs, so I will provide the URL for the relevant blog in those cases. So, here we go: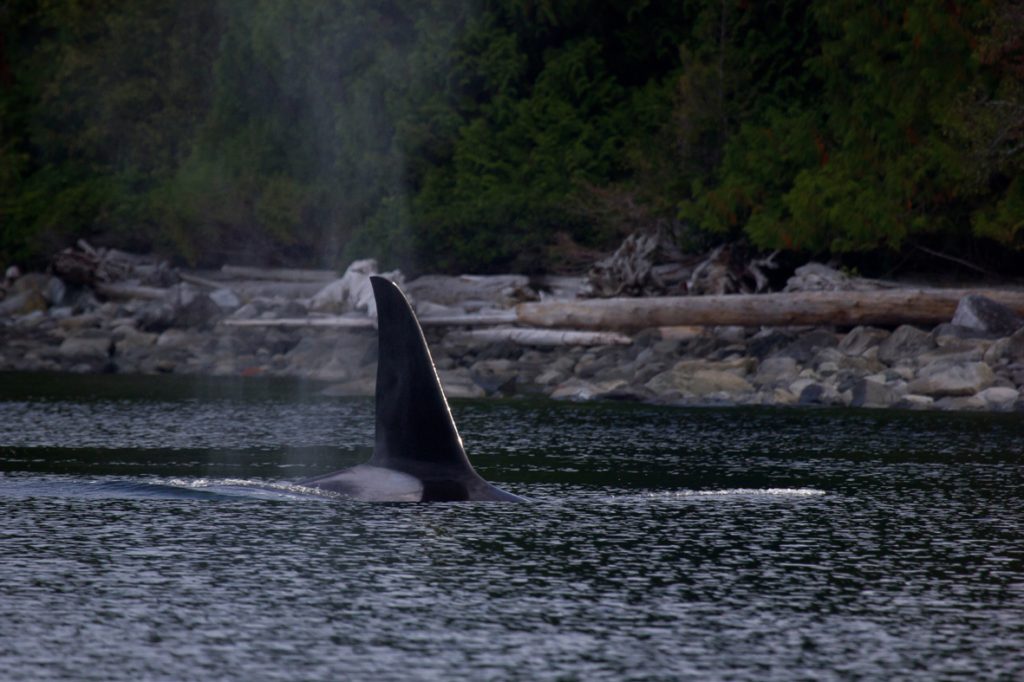 Directly relevant to BC
Basking Sharks : The Slaughter of BC's Gentle Giants by Scott Wallace and Brian Gisborne. Vancouver : New Star Books, 2006. 92 pages. Every summer BC waters used to be visited by hundreds of the world's 2nd largest fish, the basking shark. Because they feed at the surface, filtering small organisms while swimming with their cavernous mouth wide open, they tended to get tangled up in fishing equipment, and were therefore considered pests. A government sponsored eradication program ensued, which is why we no longer get to enjoy these amazing creatures. This is a natural history story that we should all be aware of as a lesson.
Orca: How We Came To Know and Love the Ocean's Greatest Predator by Jason M. Colby. New York : Oxford University Press, 2018. viii, 394 pages. This book by UVic professor Jason Colby details the history of killer whale captures and display in the Salish Sea area from the harpooning of Moby Doll. It shows how as we learned about the social life of these amazing animals, our attitudes changed from deep rooted fear to fascination and ultimately what can only be described as emotional bonds.
Orca: The Whale Called Killer by Erich Hoyt. Richmond Hill: Firefly; Revised Edition 1990. 292 pages. A somewhat dated but still highly readable account of killer whale biology based on direct observations of northern resident orcas.
The Killer Whale Who Changed the World by Mark Leiren-Young. 2016. Vancouver: Greystone Books/David Suzuki Institute. 208 pp. This book shows how the attempt to kill a young killer whale, named Moby Doll, so that a life-size model could be made for Vancouver Aquarium ended up as the start of our transformation from Orca-haters to Orca-lovers.
Return of The Sea Otter : The Story of the Animal That Evaded Extinction on the Pacific Coast by Todd McLeish. Seattle : Sasquatch Books, 2018. xii, 238 pages. Another book about a charismatic animal driven to the edge of extinction because of its incredible fur. The book describes the attempts at re-introduction, which thankfully have succeeded, at least in more remote places. In addition to biology, the author describes perceived negative effects on coastal communities as the otter populations rebounded.
Books by, or with biographical information about famous naturalists.
Beyond the Outer Shores: The Untold Odyssey of Ed Ricketts, the Pioneering Ecologist Who Inspired John Steinbeck by Eric Enno Tamm. Vancouver: Raincoast Books. 365 pages. I was a big Steinbeck fan, and one of the characters featuring in his books "Cannery Row" and "Sweet Thursday" was "Doc", modelled on Ed Ricketts. I have blogged about Ricketts in this blog, where I also mention a second book, Renaissance Man of Cannery Row: The Life and Letters of Edward F. Ricketts, edited by and with an introduction by Katharine Rodgers, followed by a collection of letters written by Ricketts himself.
The Invention of Nature. Alexander von Humboldt's New World by Andrea Wulf. New York: Vintage Books. 2015. 576 pages. This is a must read for any naturalist in my opinion. We owe a lot to von Humboldt, and he deserves a place in the limelight along with Darwin and Wallace as I describe in this blog.
The Heretic in Darwin's Court : The Life of Alfred Russel Wallace by Ross A. Slotten. New York: Columbia University Press. 2004. 640 pages. Wallace has mostly existed in Darwin's shadow, and until relatively recently, his contributions to the theory of natural selection was mostly forgotten. This book shows what a remarkable man he was, and how his timely manuscript sent to Darwin probably led to the prominence of Darwin's masterpiece. Read more in this blog.
Three Books Entirely or Partially About Mary Anning.
The Story of Life in 25 Fossils: Tales of Intrepid Fossil Hunters and the Wonders of Evolution by Donald R. Prothero. New York: Columbia University Press. 2015. 408 pages. Covered in this blog.
Remarkable Creatures by Tracy Chevalier. London: Penguin Books. 2010. 320 pages. (Novel)
The Fossil Hunter by Shelley Emling. London: St. Martin's Press. 2011. 256 pages.
Mary Anning was born to a cabinetmaker and his wife in 1799 in Lyme Regis, Dorset, now part of the Jurassic Coast. At an early age she became a skilled fossil hunter, and during her relatively short life she contributed a number of important fossils to science. She was remarkable in that she gained some level of recognition at a time when women were not at all part of the scientific enterprise. Mary Anning's name deserves to be remembered, and these books are well worth reading. A bit more about the Chevalier and Emling books can be found at the beginning of the Wallace blog linked above.
Charles Darwin
The Voyage of the Beagle by Charles Darwin (many different versions)
Darwin and the Barnacle: The Story of One Tiny Creature and History's Most Spectacular Scientific Breakthrough by Rebecca Stott. New York: W. W. Norton & Company. 2003. 256 pages.
On the Origin of Species by Charles Darwin (many different versions)
Darwin's lost world: the hidden history of animal life by Martin Brasier. Oxford : Oxford University Press. 2009. xiv, 304 pages.
Darwin's backyard: how small experiments led to a big theory by James T. Costa. New York: W.W. Norton. 2017. 250 pages. (Including do-it-yourself experiments).
I have listed the first three of these books in a particular order because I think it is important to get a measure of the impressions that shaped Charles Darwin (The voyage) and his preparation and struggles as he formulated his theory (Darwin and the barnacles) before reading "On the origin of species". Personally, I was simply in awe of his abilities and accomplishments at a time when accumulating knowledge and corresponding with colleagues, things that take very little time today, required months and years of hard work. To do this when ill, as Darwin did (sea sick on the Beagle and later suffering from what may have been Chagas' disease, acquired in South America during one of his excursions. In the next blog I will cover some books I have enjoyed on conservation, birds and pollinators.