Monthly Meetings
Our next meeting is on Thursday, March 21st. Join us for "Salish Sea Nearshore Habitat Restoration" with Nikki Wright.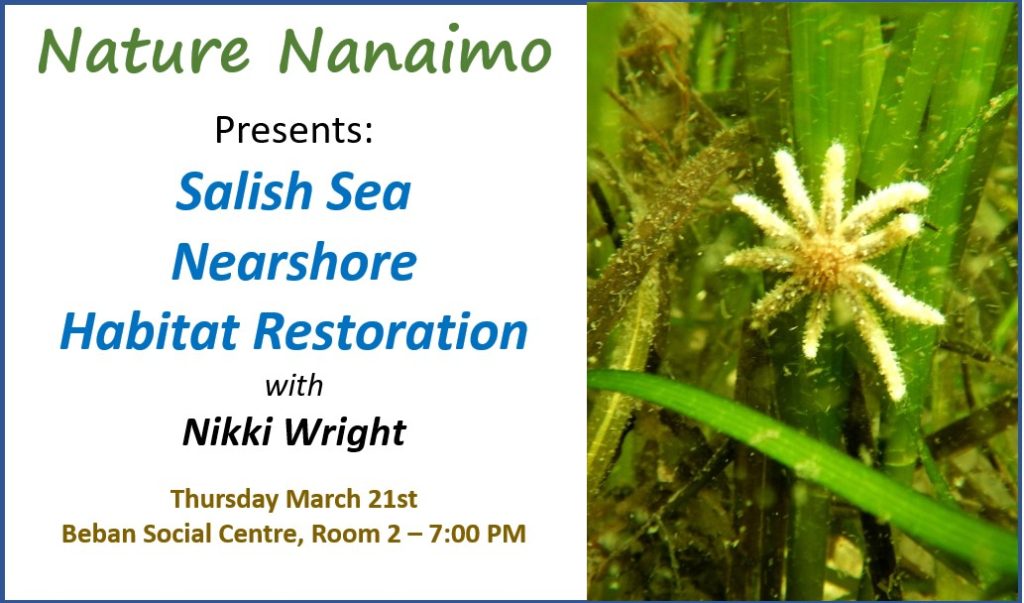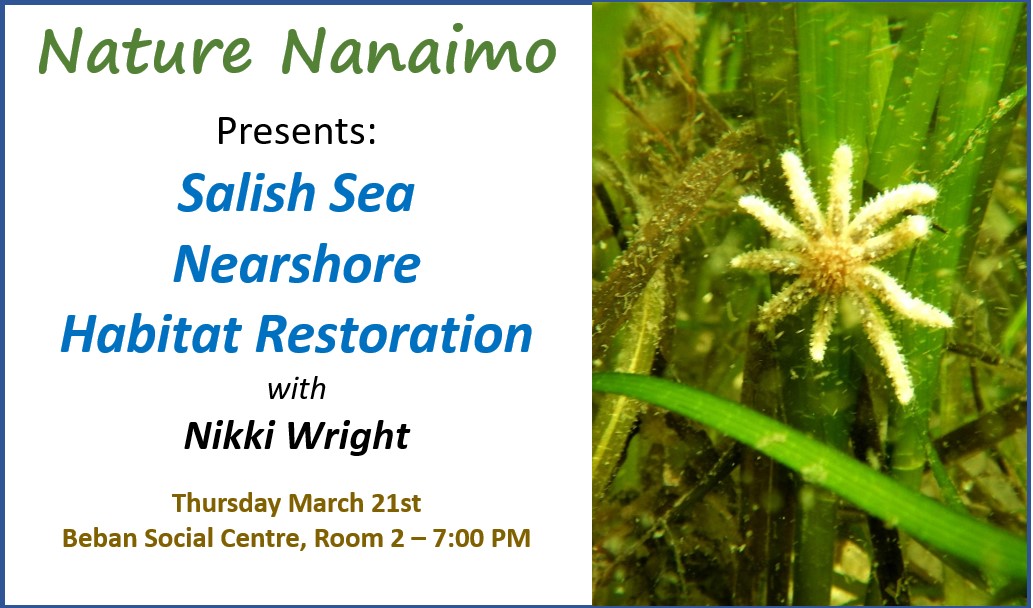 VIU Science and Technology Lecture Series
The popular VIU Science and Technology Community Lecture Series is back for the Spring term and is on every Wednesday  January 16, 2019 through to April 10, 2019.  The lectures will be in Room 203, Building 355 from 7.00-8.00 pm with refreshments at 6.45 pm. Click here to learn more.
2019 Brant Wildlife Festival 
The 2019 Festival will occur from March 18th to April 20th on Vancouver Island. See event and registration details here.