Sept. 23, 2019
The Friends of Buttertubs, once part of the now defunct Nanoose Naturalists Society, have found a new home.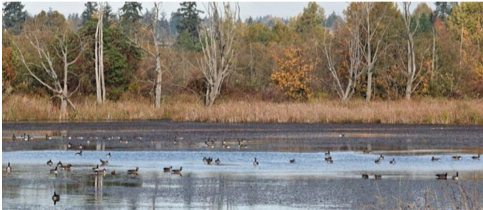 The Board of Nature Nanaimo has welcomed this active group with open arms. After summer-long discussions the two parties have worked out how this amalgamation can be a win-win situation for both. They look forward to an exciting future.
Buttertubs Marsh Environmental Protection Area actually consists of two ecologically distinct areas; the East Marsh and the West Marsh. The East Marsh has easy-access footpaths, viewing platforms and seats for enjoying the wild- life, song birds, purple martins, ducks and other aquatic birds, painted turtles, rare plants, wetland habitat and more. The West Marsh has no public access. It is protected in its natural state, with access only for research.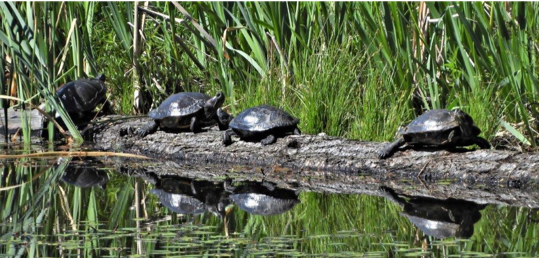 Members of Nature Nanaimo have joined with the 'Buttertubs' Friends' in weekly work parties starting this year, working on environmental restoration, destruction of invasive plants and general clean-up of this valuable nature resource. These work parties will continue until Thanksgiving 2019 and start again next year. Volunteers are always welcome.
            One of our members, Lynda Stevens, has taken on the task of documenting by means of photographic records, the multifarious wild life of the Marsh. See more of her photos on the Gallery page.
Where did the name "Buttertubs" come from? The name was given to this area by the Morrell family. It comes from a location in the Yorkshire Dales, known as "The Buttertubs".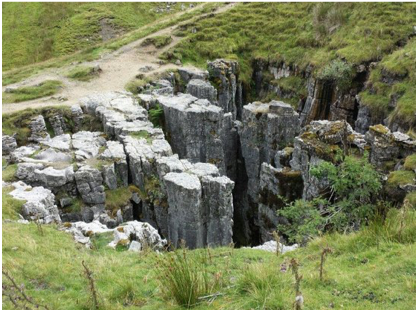 On the high mountain pass between Hawes and Thwaitethere are some 20 metre deep limestone potholes beside the road. These are the Buttertubs. It is said that the name of these potholes came from the times when farmers would rest there on their way to market. During hot weather they would lower the butter they had produced into the potholes to keep it cool. Buttertubs Pass (Summit 526m, 1726 ft.) is now a favourite extreme cycling hill-climb route. It is in the Yorkshire Dales about 85 km NE of York towards Penrith.